81. Let those nails sparkle and shine!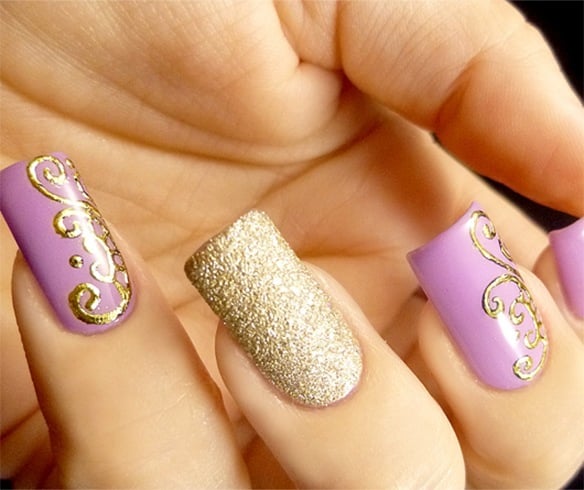 82. Shades Of Gray Nail Art
Use a glitter nail paint and add some design on it to make it unique.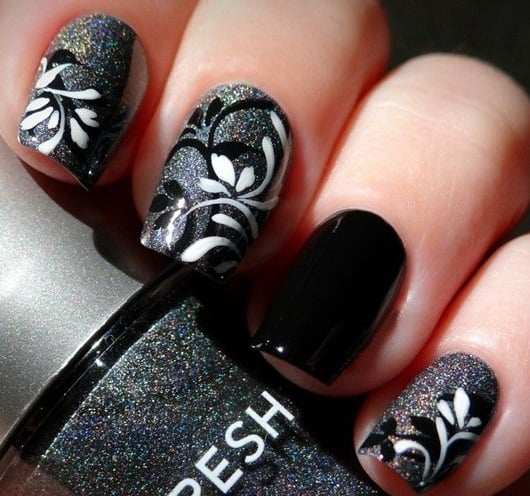 83. Add some stripes and glitter and transform your nails.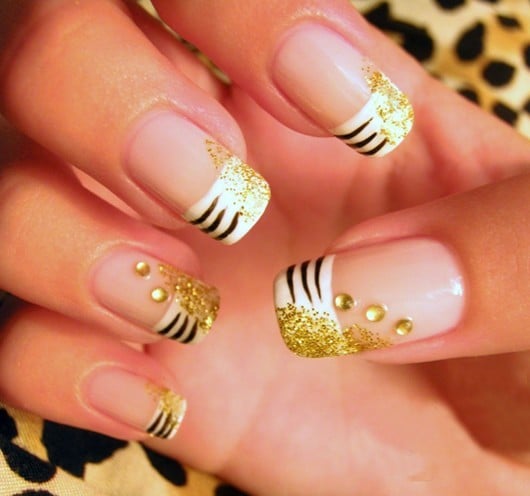 84. Net Pattern Nail Art
A light color base and some nail art tools will help you in achieving this look.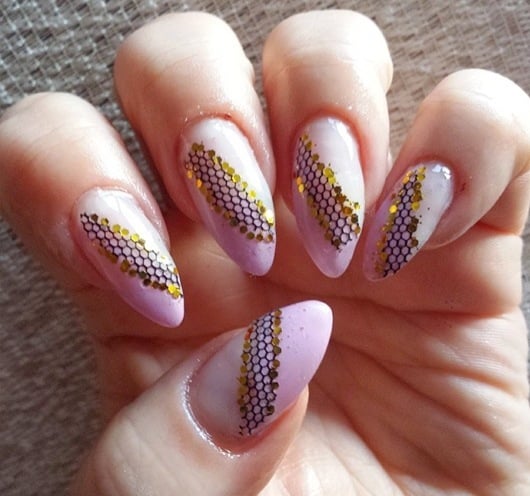 85. Use a gray base paint and with the help of a nail brush add a design of your choice.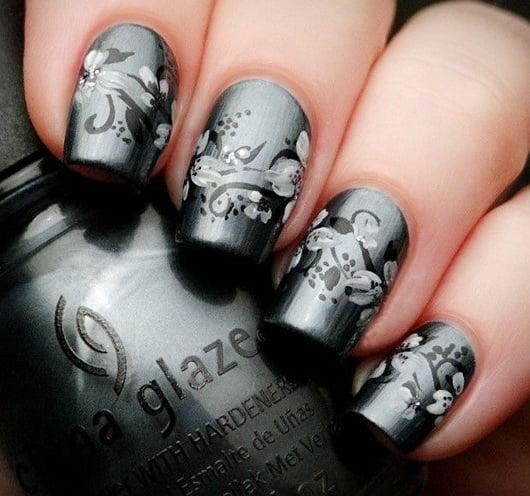 86. Pebbles Nail Art
Class it up with this polka design. Use a matte finish nail paint and a toothpick to nail this look.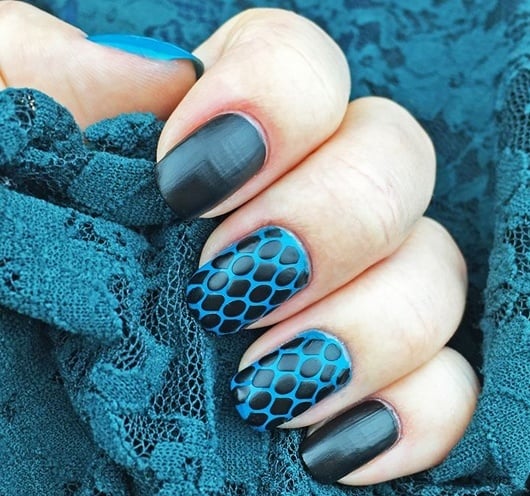 87. Go crazy by having a different design on each nail.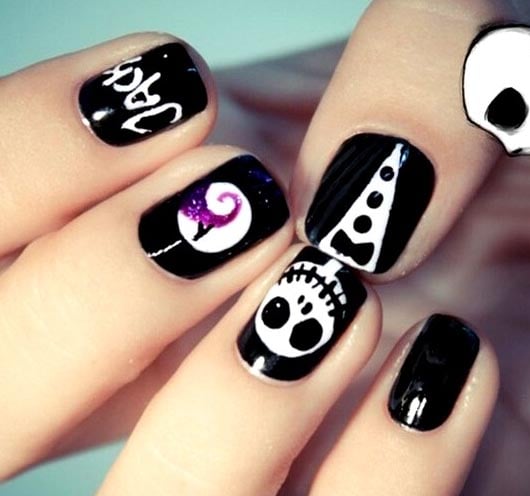 88. Simple sweater design to match your cute outfit.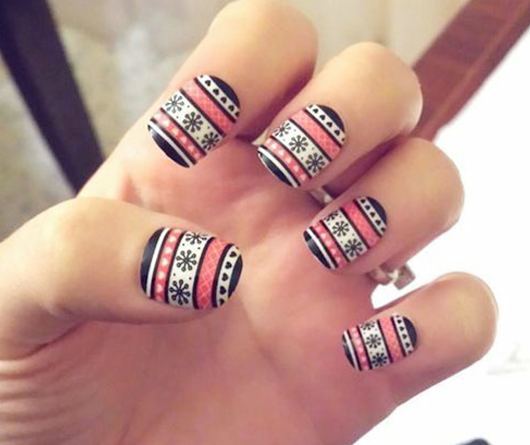 89. Use your imagination and paint those nails black and white!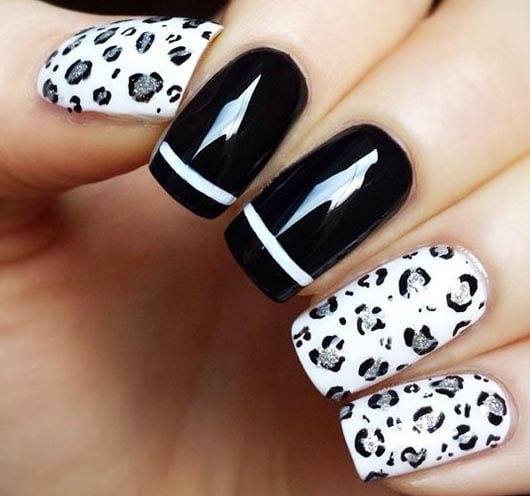 90. Glitter and geometrical shapes together look mesmerizing.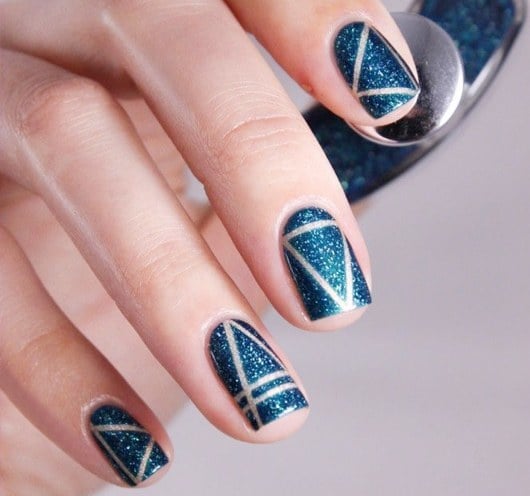 91. Funky Nail Art
Stiletto nails with wacky designs.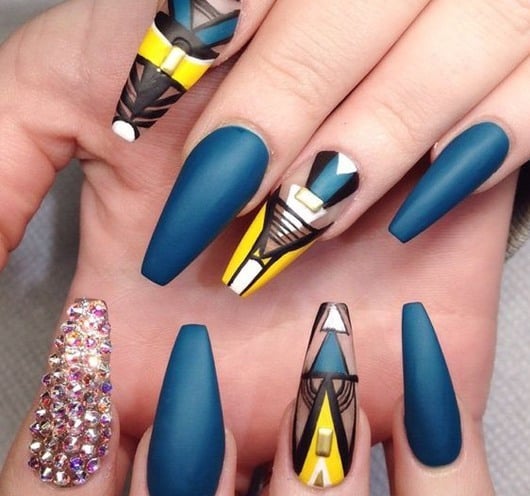 92. Snowman Nail Art
Bring the joy of Christmas on your nails! Use the Christmas colors and paint cute snowflakes, snowman and Christmas trees on your nails.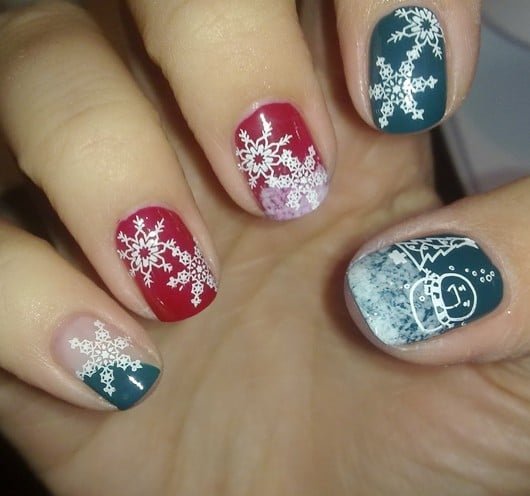 93. Elegance defined on your nails.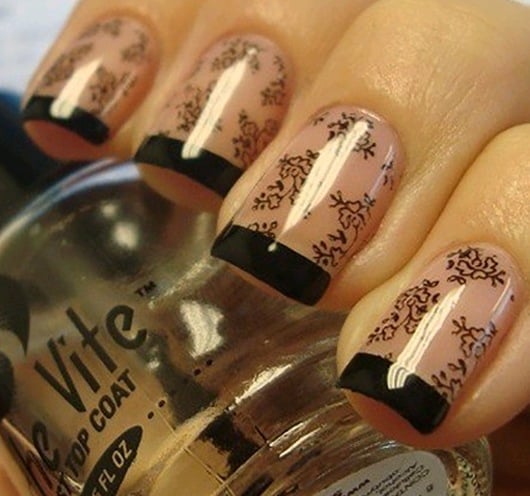 94. Glitter and nails go hand in hand!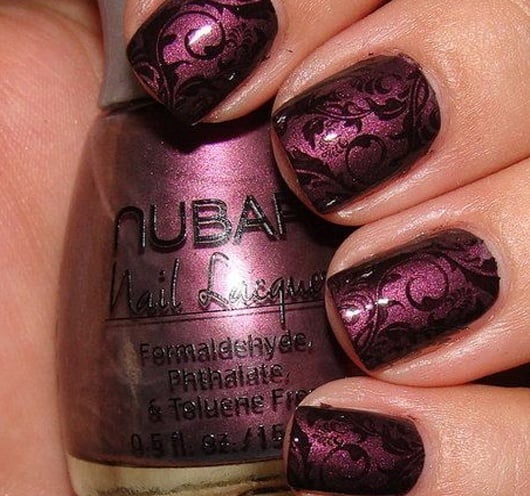 95. Tribal love.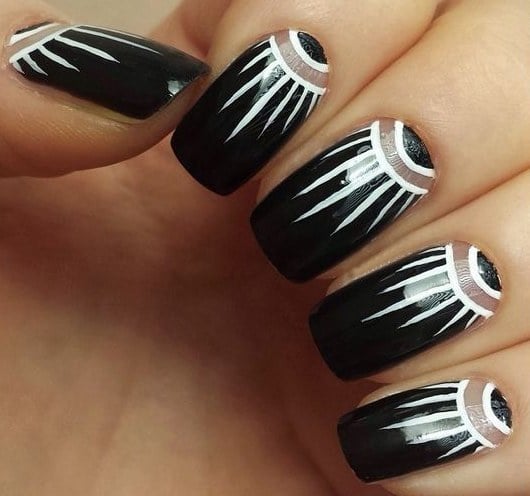 96. Gelish Nail Art
Engage a professional nail artist to get this semi-nude look for your nails.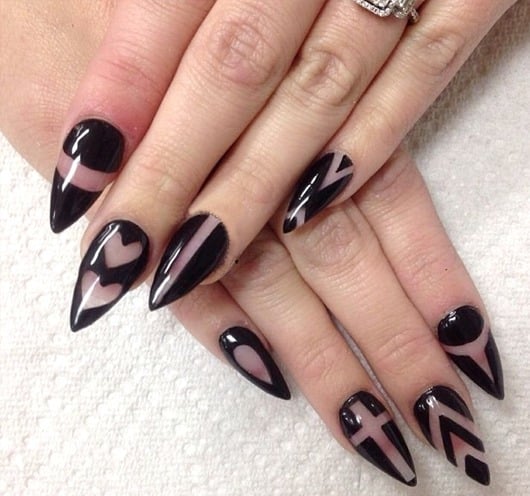 97. Contrast Nail Art
Give your nails a contrasting look by painting them alternately with different colors and designs.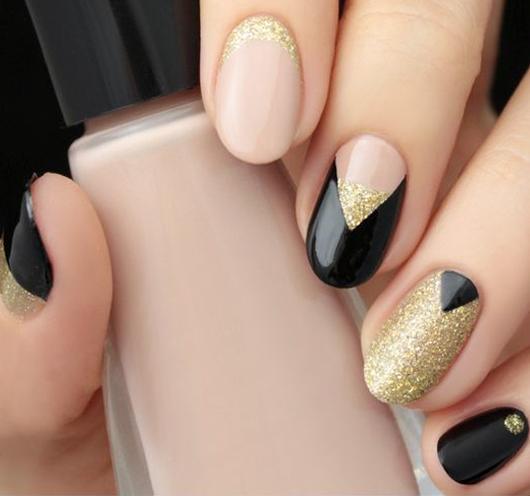 98. Sheer Nail Art
Try this translucent design to add a softness to your nails.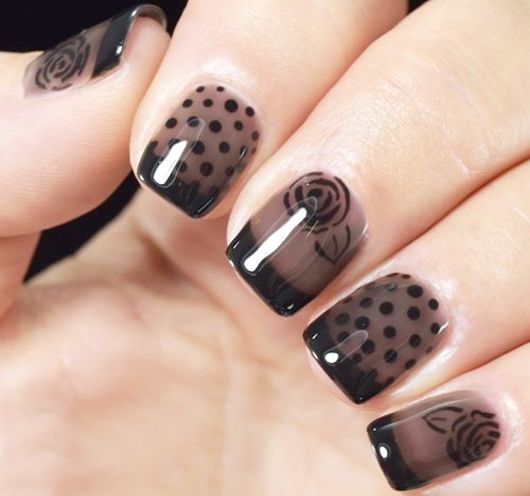 99. Show your love for bling with this silver and rhinestones design.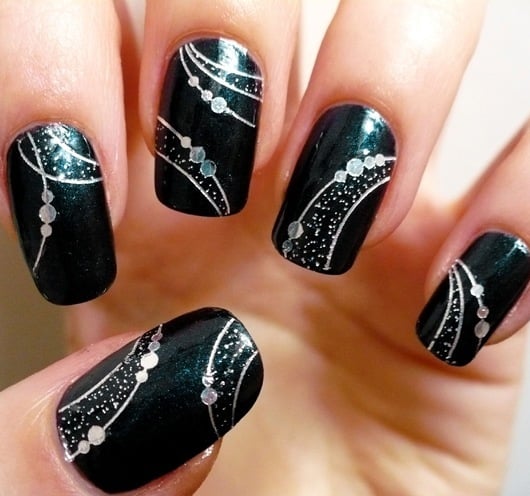 100. Scenic Nail Art
Nature on your nails. Paint the base with a dark color and then using a nail brush add some nature designs with a light color.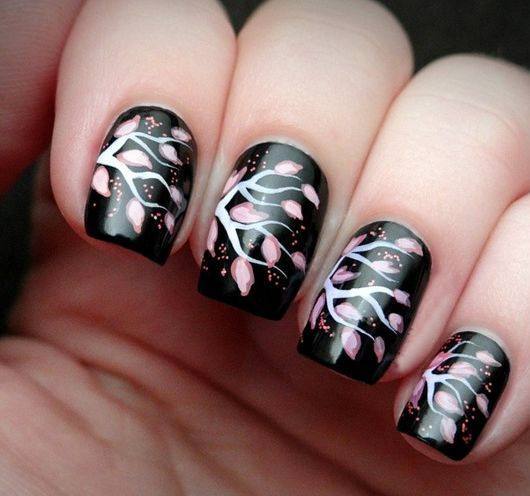 101. Use two different colors and get creative with your designs. Make sure to use a light color and a dark color to get the desired effect.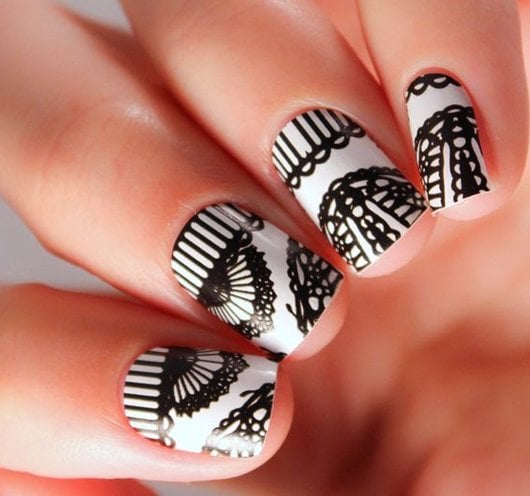 102. Tiles Nail Art
Block it up with colorful blocks on those beautiful long nails.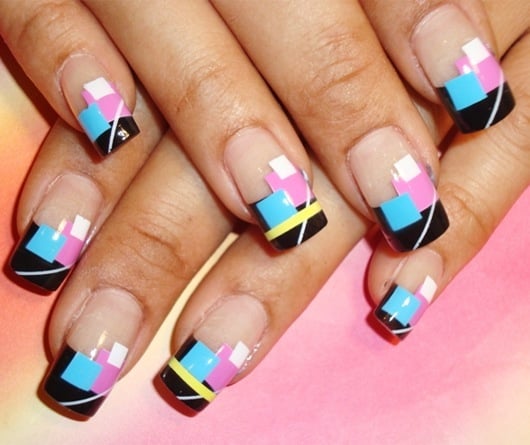 103. Be unique by painting random designs on each nail.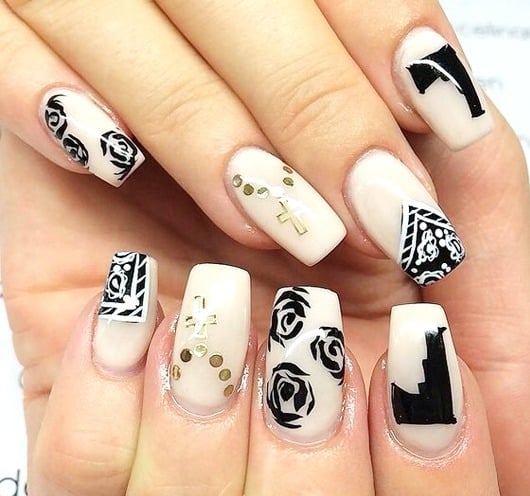 104. Get an edgy look with this combination of gold and maroon!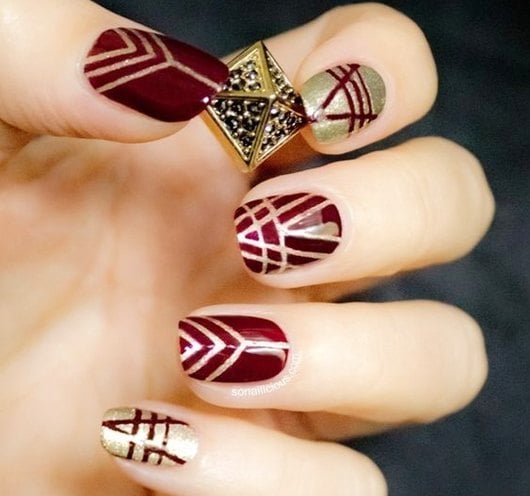 105. Crown Nail Art
Black, white and rhinestones – pair them up together to get wonderful designs.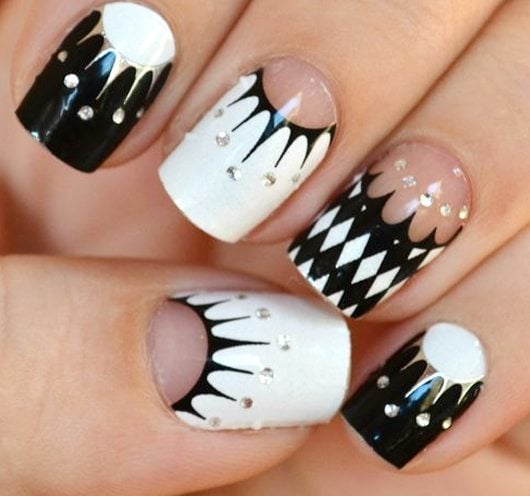 106. Matte And Glitter Nail Art
Love black? Use matte black and glitter and see those nails shine!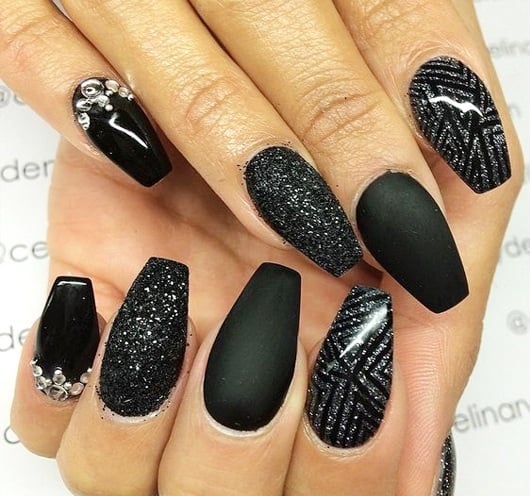 107. Shocks Of Pink Nail Art
Pretty up those nails in pink and match them with your favourite pink outfit.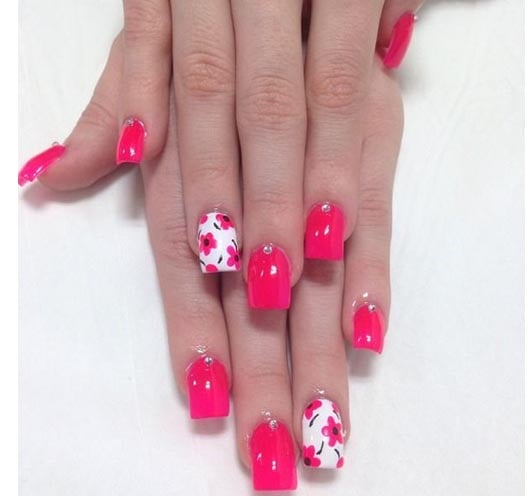 108. Angular Designs Nail Art
Aiming for a classy look? Try this dark blue base with colorful angular designs.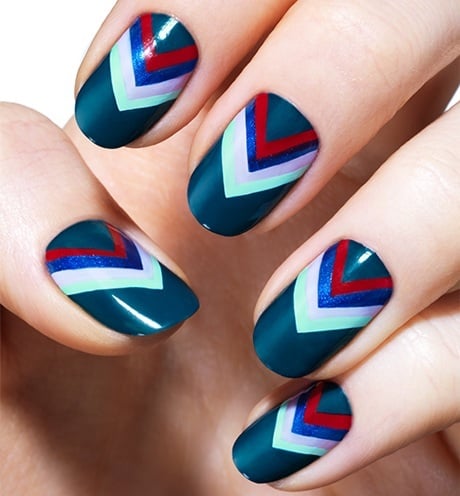 109. Shells Nail Art
Let those nails sparkle and shine with some glitter and stones!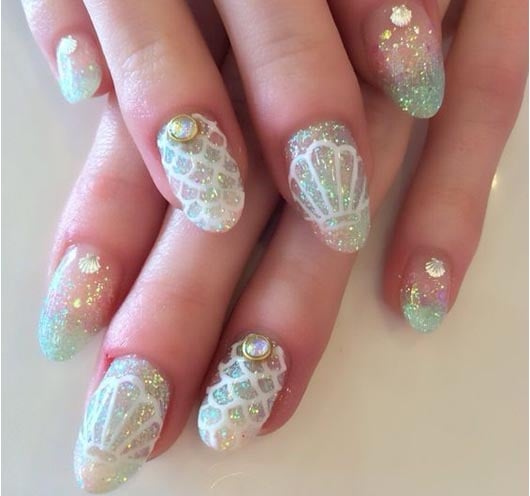 110. Polka Dots Nail Art
All you need are two different nails colors and a toothpick to show the world your love for polka!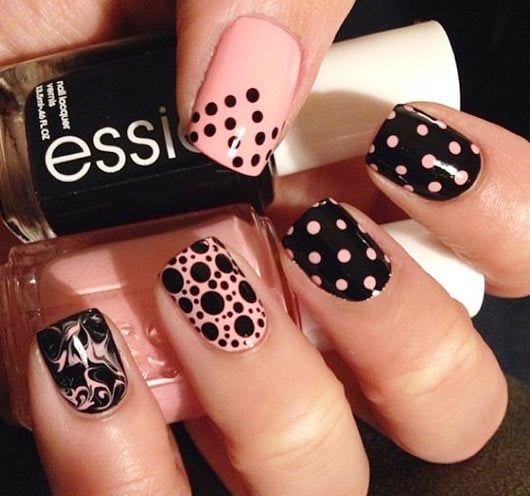 111. Black and gold is a match made in heaven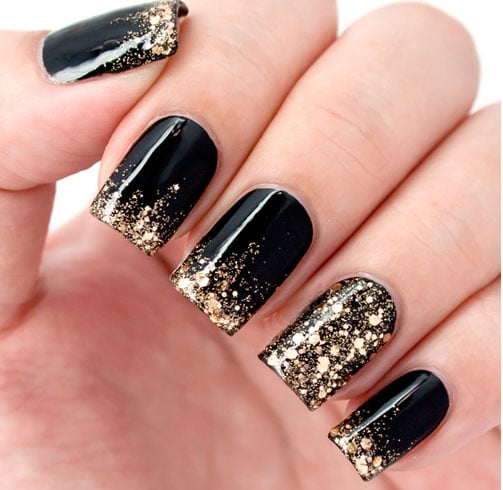 112. Beach Nail Art
Decorate your nails with the charms of the ocean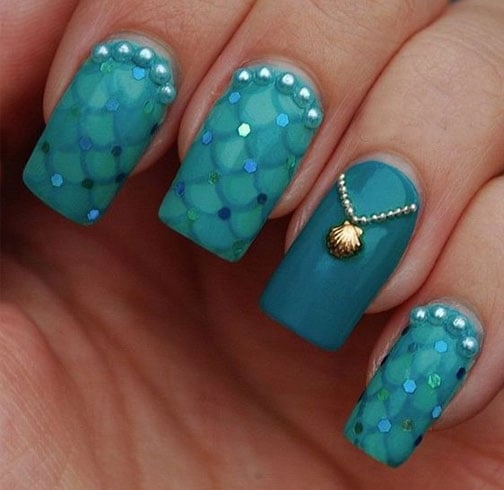 113. All that glitters is not gold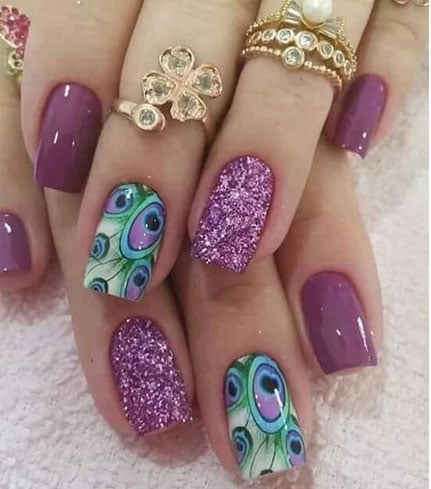 114. Rainbow Nail Art
Rainbow nail art design to bring some color to the gloomy rainy day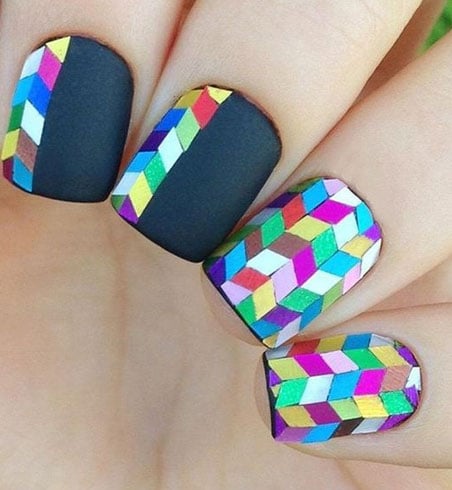 115. Matte Finish Nail Art
Get ready for fall with this ultra-modern nail art design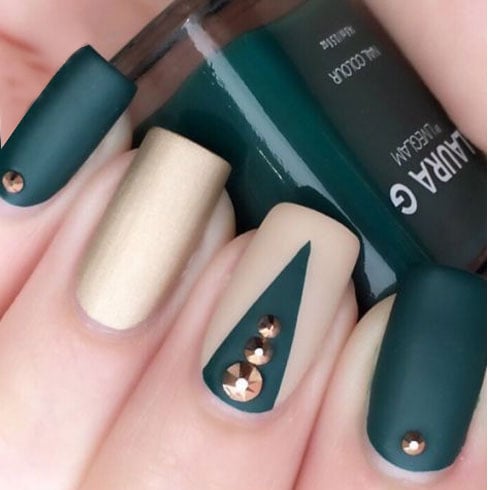 116. Ombre Nail Art
Bring a sunburst on your nails with Ombre effect.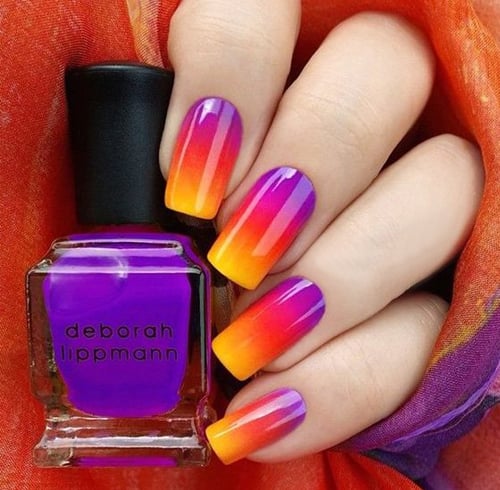 117. Half Moon Nail Art
Simple, sophisticated and every day style is here.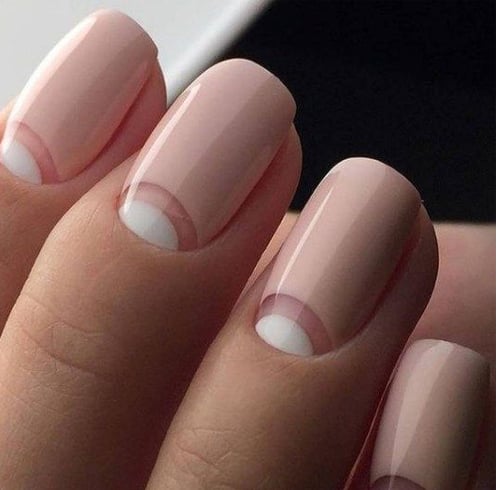 118. Palm Trees Nail Art
Put on your holiday mood with these palm trees nail pattern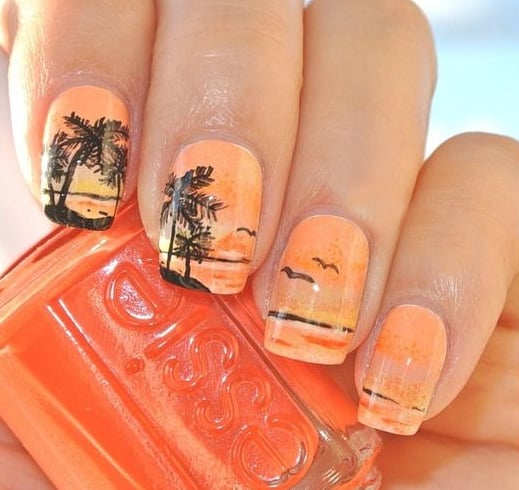 119. Roses Nail Art
Get a professional to paint the nails with pretty detailed rose designs and flaunt them this prom party.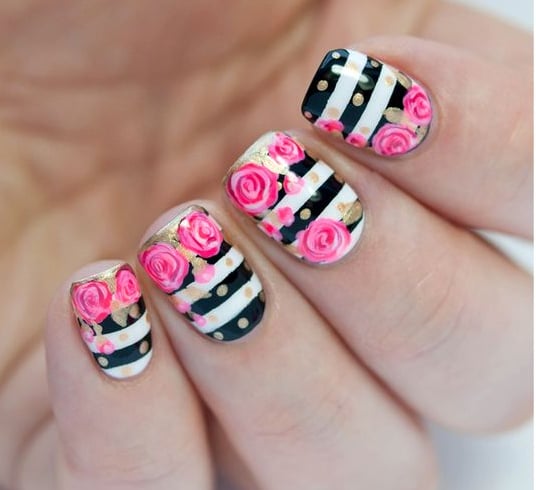 120. Heart Nail Art
Wear your hearts on your nails this valentine's day.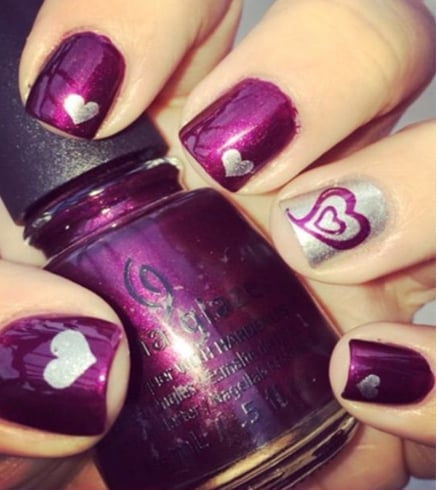 121. Wedding Nail Art
Let the nails sparkle and shine on your big day.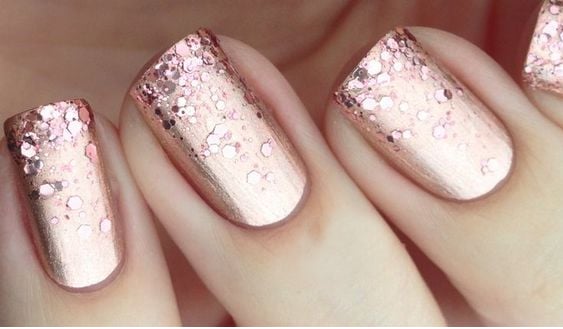 122. Candy Cane Nail Art
How about a trick or treat theme right on your fingertips? Cool isn't it?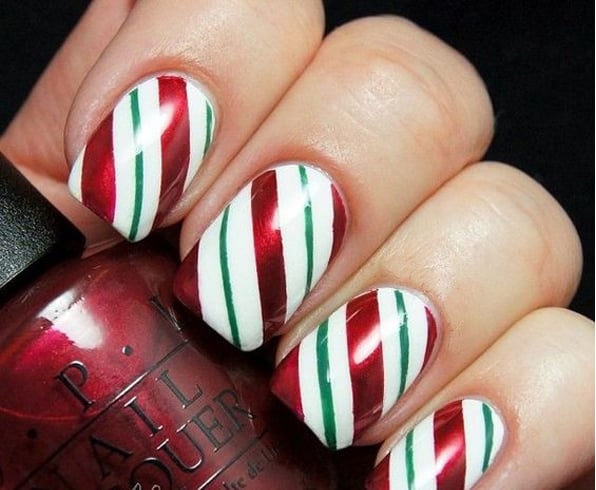 123. Sand Nail Art
Beach, sand, shells and much more painted on nails speak volumes about your chilled out nature.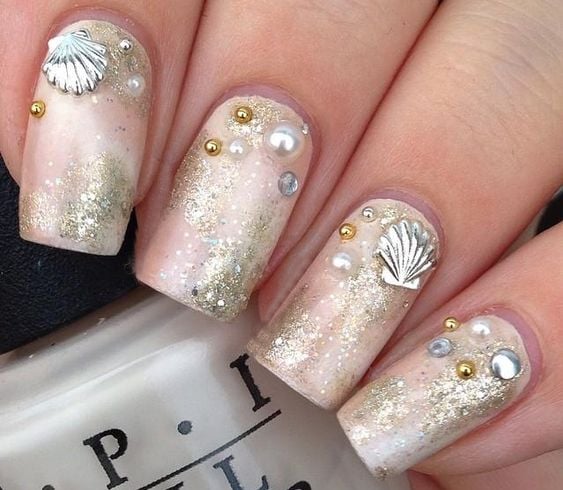 124. Zebra Print Nail Art
The most famous among stripes are of course the zebra prints, so wait no more and get this manicure in colors of your choice.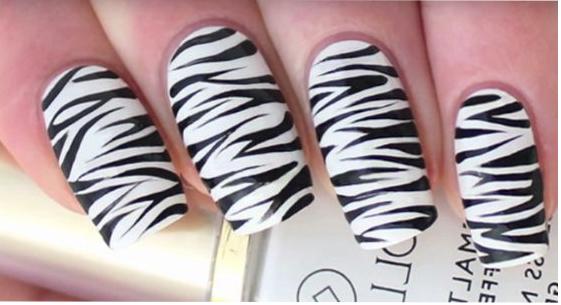 125. Galaxy Nail Art
Get the skies to dance on your finger nails with this intense galaxy theme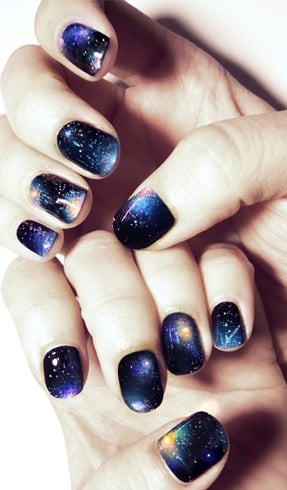 126. Hello Kitty Nail Art
Hey, Kitty Kitty!! Sweet, cute and adorable nail art to try!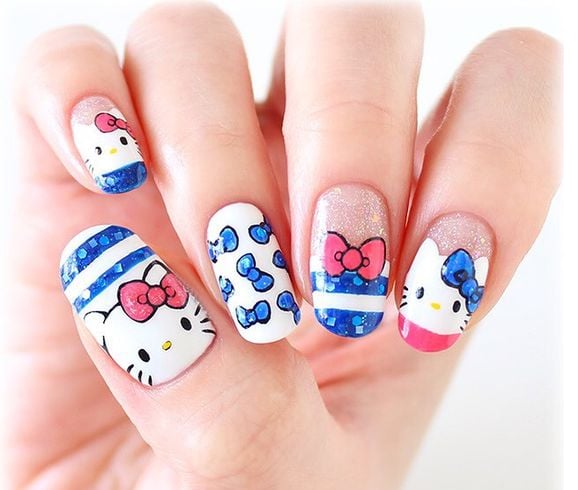 127. Hibiscus Nail Art
A hibiscus flower on your nails can light up your day
128. Hipster Nail Art
Go funky and peppy with the trendy and chic nail art theme
Tags: