If there was another reason as to why one should decor their nails, it would be Christmas. While the twelve days of Christmas are on, and there would be plenty of gifting and receiving, sharing and donating, we would like you to try one of the many Christmas nail art designs. Put your best hand forward to meet and greet.
The aim is to not ignore the nails, while mingling with people or just about attending the Christmas gatherings, the lunches and dinners included. You could wear these Christmas nail art at a wedding too and flaunt your sassy style galore.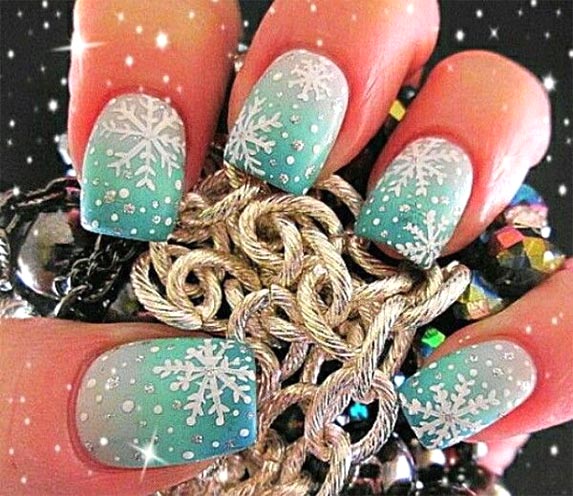 TAKE A LOOK AT THE CHRISTMAS NAIL ART DESIGNS WE HAVE FOR YOU
Get into the spirit of the season and dress those nails with the cutest colours, here are a few options to choose from.
1. Shimmery touches on red nails which can be worn with any ethnic or western ensemble for a party night with friends.
2. Teens can quirk it up with penguin designed nailart and flaunt their sassy style!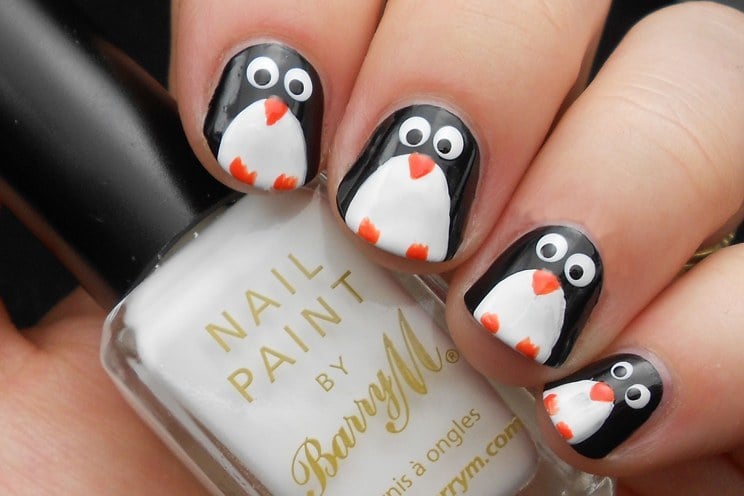 3. Colours of Christmas running amok on your nails, and these cutest numbers would be showstoppers for the onlookers around!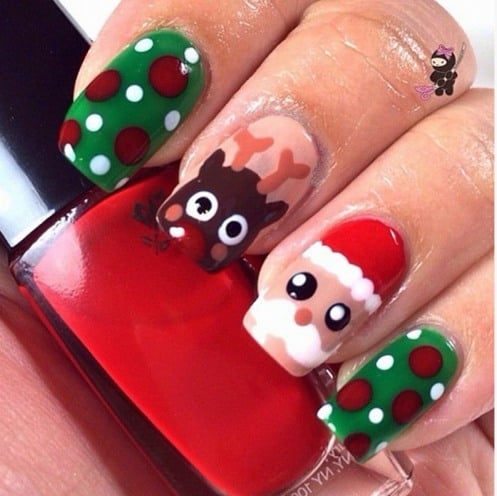 4. Matte frosty nails so chic, who wants the shine and shimmer when pale blues and whites can dress those nails up